Well it has been crazy the past few days! Saturday I took two of the kids to a party 30 min away for 3 hours then came home and got ready to take my 7 yr old boy to a spend the night party at the Florida Aquarium! And yes I spent the night too =)! It was all really awesome, except for the sleeping on a very hard floor part! But where we slept was super neat, I'll put up some pics so you can see! And then when we came home yesterday about noon I got ready and took my oldest and my baby out to finish the school shopping! Because today was there first day back to 'normal' school in two years! And guess what.......... there is no school tomorrow! Hurricane Day! I'm not worried yet though, it doesn't look like it will be too bad here. And now for what you really want to see...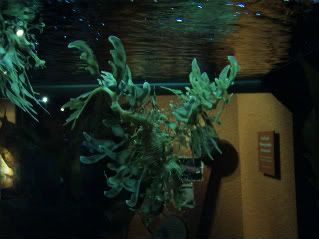 A Really Cool Sea Dragon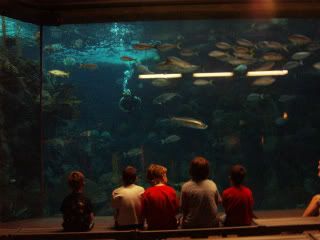 Where We Slept ~ hard to get the full affect from this pic but we had a sea turtle, large green eels and many fish swimming right above our heads!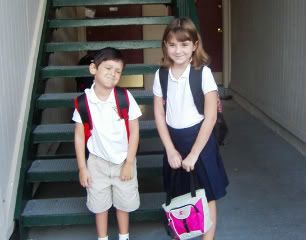 My Oldest Babies first Day of 2nd & 4th Grade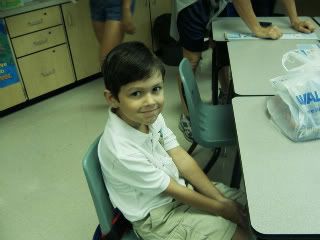 My 7 yr old at his Desk the First Day!