I never said Happy Birthday to this little guy who is a whole 4 years old! I truly can't believe how the time flies! Because his birthday is two days before Christmas his little party will be next weekend. But he did manage to have two cakes already!
I don't have the obligatory newborn photo handy as they would be on an external hard drive that is currently not hooked up. But here's one when's only a few months old.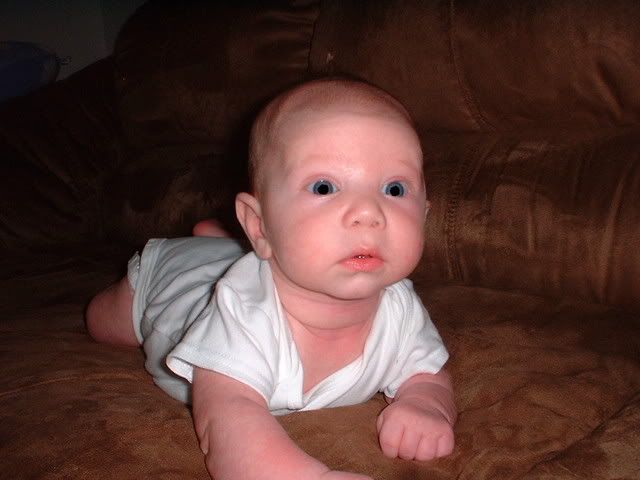 Also remember my
post
about memorizing
Psalm 139
that Angie at
Bring the Rain
invited people to join in on a few weeks ago, well the goal was to be done by the new year, and well I'm not done! But I've not given up, I'm half through! It is really nice memorizing a longer piece of scripture and working on memorizing Psalm 139 encouraged me to add Scripture Memory to be resolutions list!